This December at The Football Factory
Registration for December/January Holiday Clinics Now Open – Starts this Month!

Our Summer School Holiday Clinics are now open for registration! Our Holiday Clinics have been specially developed to advance your child's football skills and keep them focused over the holidays whilst in a fun and engaging learning environment. Choose between either our 3 hour coaching clinic (9am-12pm), or a 6 hour full day with an afternoon that is loaded with plenty of games and fun activities (9am-3pm).
To explore our Holiday Clinics click here.
Classes Open for Term 1, 2024 Registration

Do you want to advance your child's football skills to the next level? If so, our classes programs are for you! We offer a wide range of programs catered to every skill level. Our classes have been specially developed in order to improve the abilities of every individual player in a fun, productive learning environment. Classes are 1-hour long and held at our North Manly or Frenchs Forest locations depending on which class you pick.
To explore our range of classes click here.
Winner of the 2019 Local Business Awards
Outstanding Education Service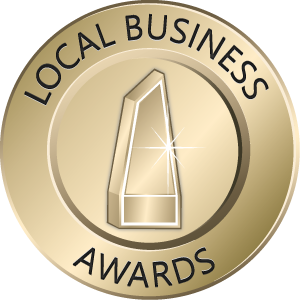 Finalist of the 2020 Local Business Awards
Outstanding Education Service
These School Holidays we're back and ready to deliver our fantastic football education programs to you. These sessions will help your child get their skills back into gear and ensure they're on track to continue with their football education.
Limited spaces available. Click here for more info.
The Football Factory Academy provides members a platform to challenge themselves against quality opposition in up to 80 competitive games each year. The Football Factory Academy competes against quality opposition teams in the Independent Football Australia (IFA) Cup.
Some individuals excel further or faster than others where they appear ready to progress to the next level hence we introduced the Development Squad programs designed to challenge the talented player. Over the course of our Skills Classes our coaching staff are asked to identify and nominate candidates within our current coaching programs and camps who appear suitable, ready and capable of progressing to a higher level.
Want to try out for our Development Squad? Submit your application or accept your invitation.