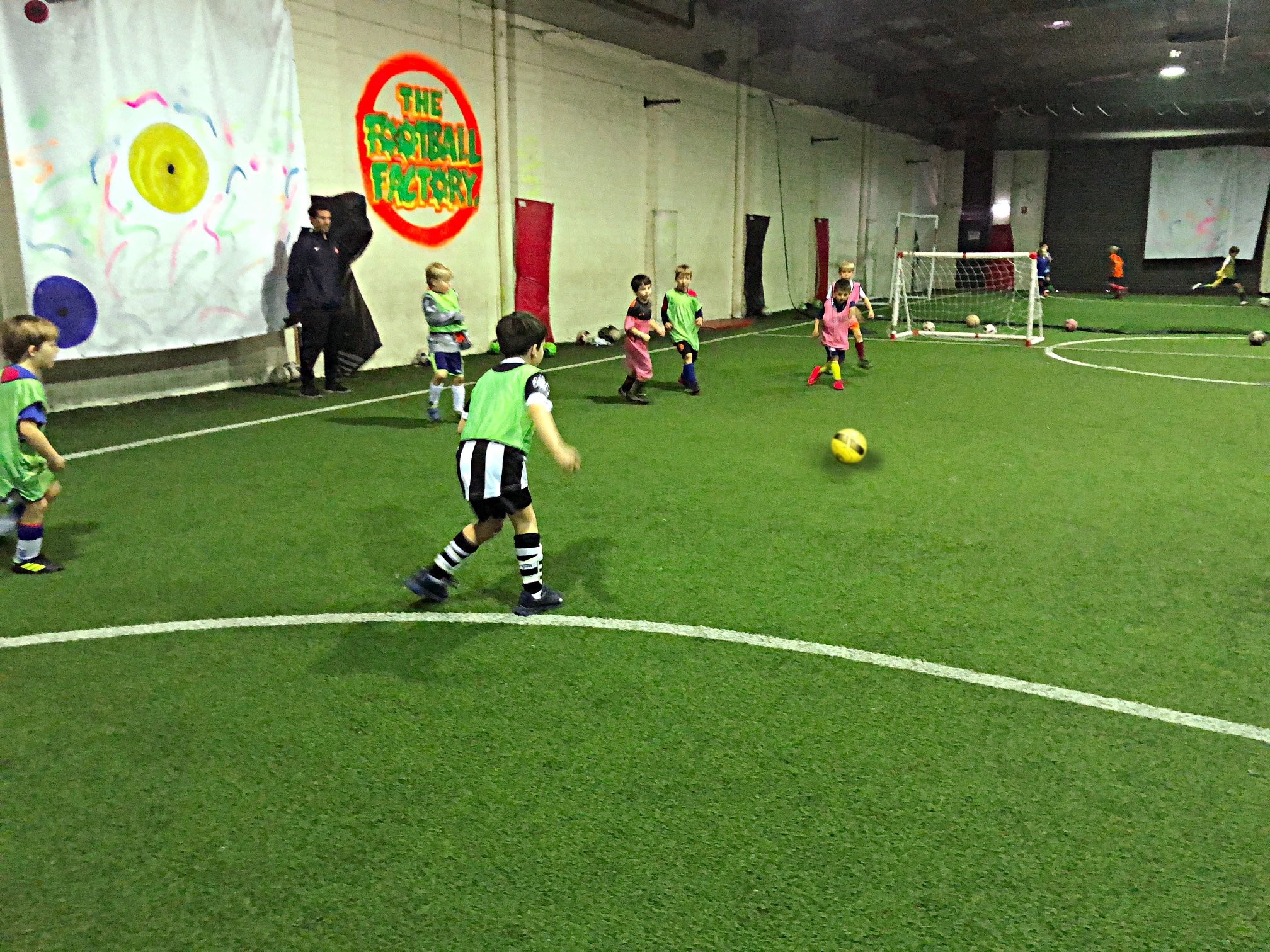 School Holiday Camps
Monday 28th September – Friday 9th October 2020
Almost fully booked! Only one day is still available Friday 9th October
All Holiday Camps are for 2-10 days. Have full-on fun with a full day (9:00am-3:00pm) or a great time with a half day (9:00am-12:00pm)
The children will be separated into age groups or ability and don't fret, just ask and children will be grouped with their friends!
Our Holiday Camps are for 5-14 year olds, for both boys and girls!
Extended Days are 8:30am-5:30pm
COVID-19 Policy
School holiday camps will have limited numbers
Hand washing or sanitation will be required from everyone entering The Football Factory
Pick and mix lollies will not be available
Bibs will be single use only and not shared between players

Tables and chairs sanitised at each break time  

Drills and games will be modified to allow for social distancing and meet guidelines 

Bathrooms sanitised hourly

Drop off and pick-up streamlined to allow for social distancing
So what does our holiday camp offer your child?
Here at the Football Factory we acknowledge the necessity to focus on the development of an individual's skills. No matter what level you aspire to attain, be it social or professional, The Football Factory can help you to Master Your Football Skills. It is important that Children have fun whilst they learn new skills, and that's why we've tailor made our school holiday camps to be both fun and engaging! Each session focuses on particular skills and games that reinforce the new skills which have been learnt. We run Holiday Clinics each holidays and you might just find your child not wanting to go home! They will suprise you with all the new skills they have learnt! We have received many thank you's and lovely emails from people saying how much their children had learnt, including children from elite academies.  There are skills for all different players. Technique Control and Tricks: Learn how to do "the Maradonna spin" or the "Cruyff Cut ". Curve and dip a ball, scissor forward and many other ball mastering techniques. At the end of the day Laser Football: Play a unique game of The Football Factory's Laser Football
They are welcome to wear their Club Uniform or equivalent clothing suitable for Play. Boots or Runners are required, Shinpads are compulsory. They need to bring Lunch and Morning tea and a drink bottle.
Full Days are 9:00am – 3:00pm. Half Days are 9:00-12:00. Extended Days are 8:30 to 5:30pm. The full cost of the program must be paid at the time of the booking. The office cannot accept bookings without payment and the waiver signed, please read terms and conditions. We accept Visa & MasterCard payments on line or over the phone.
Freshly made food for our School Holiday Camps. Save time by ordering online, with options of hot food, sandwiches and cakes for morning tea and lunch time. Lunch Orders must be placed online prior to 9.00am the day before for Tuesday-Friday, otherwise we cannot guarantee that we will be able to fulfil your order. Monday orders need to be completed by 2.00pm of the Saturday before. Orders may be submitted here.